Helping The Homeless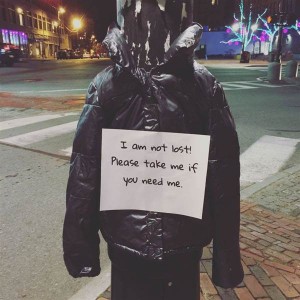 Bio SoCal helps people in great times of despair. When we clean out hoarded homes we find a significant amount of new clothing and with the permission of the client we collect and donate. Last night I decided to take all of the warm winter jackets and drive around town to look for some homeless people that might need them. I saw a homeless man and parked my truck, walked up to him and asked him if he could use a warm jacket. He said yes with a look ofsincere relief because he was cold. I gave him the jacket and he said thank you and I drove away. As I drove away I decided to go back and ask him if he needed anymore clothing. He said he needed a lot because another homeless guy who skipped town stole all of his things. He looked "safe" and relatively well kept so I said get your stuff and hop into my truck and let's go to my warehouse and you can pick out some stuff. The guy was pretty surprised that someone was treating him not as a homeless person but rather as a person who needed help.
On the way to my warehouse I asked him where he was staying and he told me where he was "camping" behind a store close to our main office. I was curious so I asked him where he was from and to my shock he replied, "right here in, born and raised". My heart sunk because I knew that we had to know some people in common based on his age and mine and sure enough it was the case. We arrived at my warehouse and he looked through the clothing and he picked out a bunch of stuff that he could use to help him get back on his feet (pants, shirts, sox, gloves, duffle bag, etc). When we were done he was so appreciative and I took him back to his "camping" place behind the store where he unloaded the bag we put together for him. I could not get over that here was a guy that grew up in the same town and fell upon circumstances that led him to be homeless.
It's cold outside, especially at night. So I put a call out to everyone, go into your closet and take that old warm winter jacket you never wear and get in your car and find someone to give it to-they need it more than you do and you could use a little less clutter. I promise it will make you feel so wonderful to help someone with something so simple.
If you do it please come back to this post and share your experience in hopes that it will spread and together we can help those that need it.