Monkeypox Disinfection Services
Local Company
Discrete & Confidential in Unmarked Trucks
Covered by Most Insurance
FAST 24/7/365 Service
No Out of Pocket Costs in Most Cases
Trusted by Fire & Police Departments
Licensed by CA Dept. of Public Health
Residential • Commercial • Vehicles
Boats & Marinas • Airplanes & Airports
Monkeypox Disinfection
As monkeypox spreads across Southern California, Bio SoCal is here for any needed infectious disease cleanup and disinfection. If you've had someone on your California commercial property who is infected with Monkeypox, cleaning and disinfecting surfaces will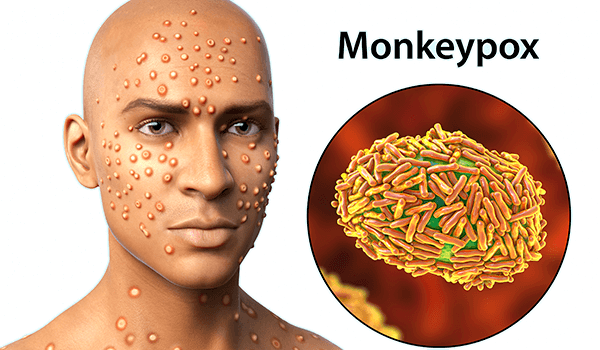 help protect others from catching this disease. With services available around the clock, we work quickly to clean the area and get you back to business as usual.
What is the monkeypox?
The monkeypox virus is a member of the Orthopox virus family, which also includes the virus causing smallpox. First discovered in Denmark in 1958 in a group of research monkeys, monkeypox is thought to have been transferred from an unknown type of rodent. Mostly spread in Central and West Africa in recent decades, several cases appeared in the United States in 2003 all linked to keeping prairie dogs as pets. The disease has again been spreading in Nigeria since 2017 before spreading again across different continents including the United States.
How is monkeypox spread?
Monkeypox is mainly spread through prolonged skin to skin contact. While it is not a sexually transmitted disease, research has shown that sexual contact is the easiest way to spread it from one person to another along with dancing, kissing, or shaking hands. Another avenue of transmission is touching an object or fabric that has had contact with a monkeypox-infected person such as clothes or bed linen. Though not as common, this virus is also spread through respiratory droplets with sustained close contact.
Symptoms of a monkeypox infection usually occur 7-14 days after exposure. Monkeypox symptoms include:
exhaustion
skin lesions
swollen lymph nodes
fever
headache
rash
muscle aches
congestion or cough
To protect yourself and others from being exposed to monkeypox, make sure everyone washes their hands regularly and avoids close contact with others.
What if I have monkeypox?
If you or someone you love has developed symptoms, have the potentially infected person avoid contact with other people and seek medical attention for testing. While there is no immediate cure, there are medications and the smallpox vaccine that can help an infected person. That person then needs to stay isolated until all their lesions are healed as they can infect others until that point. This process can take several weeks.
Bio SoCal is the company you can rely on for fast monkeypox cleanup
Bio SoCal knows how important it is to you and your business to keep your employees and customers safe. With fast cleanup and proven customer service, we at Bio SoCal are the leading infectious disease cleanup experts throughout Sothern California.
Using the latest cleaning technology and industrial grade cleaners, we have the professional equipment to cover large areas in a small amount of time so you can get back to business. After assessing your needs and answering any questions you may have, we'll arrive on your property in an unmarked vehicle with plain uniforms to protect your privacy and reputation. We'll then systematically work through the property making sure no area is missed, killing all bacteria and viruses so you can rest easy the threat is removed.
Commercial properties we clean include but aren't limited to:
businesses
event centers and arenas
schools
hospitals
adult care homes
airports
Call us today for monkeypox decontamination
Our team at Bio SoCal is always available to help you whenever you require professional monkeypox disinfection service or have any questions.
If you need your commercial property cleaned and disinfected after being exposed to someone with monkeypox, call our team at Bio SoCal for monkeypox cleanup you can rely on. Licensed, bonded, and insured, we work around the clock to make sure you and your employees are safe.