We are here to help you navigate the Coronavirus – COVID-19. Call now to learn how we can help you and your business respond to the Coronavirus (COVID-19)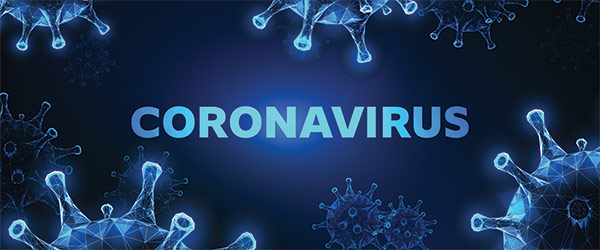 Coronavirus Cleanup
Bio SoCal is here with fast and efficient coronavirus disinfection and cleanup. If you suspect someone infected with coronavirus has been on your Southern California property, Bio SoCal is here for you to sanitize the area and help prevent further infection.
What is COVID-19
COVID-19, the disease currently causing the pandemic by infecting people around the globe, is one of many types of coronavirus present in our environment. Other known strains include ones causing a mild upper-respiratory tract illness such as a mild cold, Middle East Respiratory Syndrome (MERS), and Severe Acute Respiratory Syndrome (SARS). This particular strain called COVID-19 has not been seen in humans before the year 2019 and likely came through an animal to human transmission.
A highly transmissible disease mainly spread through tiny moisture droplets in the air and on surfaces, people who have it are infectious long before symptoms appear. Symptoms and long-term consequences of the disease vary widely from person to person. Some people's symptoms are minor, other people's symptoms are severe and long-lasting, even to the point of death, and some people do not have any symptoms at all.
Symptoms of COVID-19 include:
fever
cough
sore throat
new loss of sense of taste and smell
fatigue
body aches
congestion
diarrhea
vomiting or nausea
difficulty breathing
BioSoCal is prepared to clean your property
Bio SoCal is carefully tracking the spread of COVID-19, especially in the Southern California area, and we are equipped to promptly and thoroughly clean any area where an infected person has been.
When it comes to protecting yourself and others, never leave the cleanup to those unskilled in infectious disease cleanup. At Bio SoCal, our staff are thoroughly trained on how to protect ourselves and others when cleaning up after numerous infectious diseases and we are prepared to clean any areas needed to prevent others from contracting the virus. With biohazard suites and respirators, we are here for the duration of the outbreak and will do what it takes to protect you.
For more information on COVID-19, please check with the Center for Disease Control (CDC).
Why hire Bio SoCal's professional infectious disease cleaners?
Bio SoCal's professional biohazard technicians use proprietary chemicals and techniques designed to decontaminate and kill infectious diseases on both surfaces and in the air.
Whether you've had someone infected with the coronavirus on your property, have experienced an outbreak in your facility, or want to take precautionary measures due to nearby infections, having your home or business professionally cleaned is a good step to keeping everyone in the space safe such as employees, residents, loved ones, and students. In order to make sure no area is missed when cleaning, professional infectious disease cleaners use industrial-grade cleaners and equipment able to cover large areas in a short amount of time at a faster speed and greater efficiency than possible for the average person. Even with regular household cleaners, spaces can be missed and the virus can live on surfaces ready to infect others.
At Bio SoCal, we not only have the experience and training to deal with infectious diseases, but we also have the equipment able to cover large properties in a short amount of time. We regularly clean places such as:
Schools
Hospitals
Airports
Businesses
Adult care homes
Event centers and arenas
Call us at BioSoCal for fast and reliable coronavirus cleanup.
Call BioSoCal Today
Fast cleanup of the infected areas is a key to preventing the further spread of the coronavirus. If you need your property professionally cleaned, call BioSoCal today for service you can count on. Available 24-7, we are licensed bonded, and insured, and service all counties throughout Southern California.
Compassionate and discreet
FAST 24/7/365 Service
Locally Owned & Operated
Licensed by CA Dept. of Public Health