Serving All of Ventura County
We offer biohazard cleanup services throughout the entire County of Ventura. Including, but not limited to the cities listed below.
Port Hueneme
Santa Paula
Saticoy
Ventura County Crime Scene Cleanup – In the News
---
Thousand Oaks, CA – Mass Casualty Cleanup of the Borderline Bar and Grill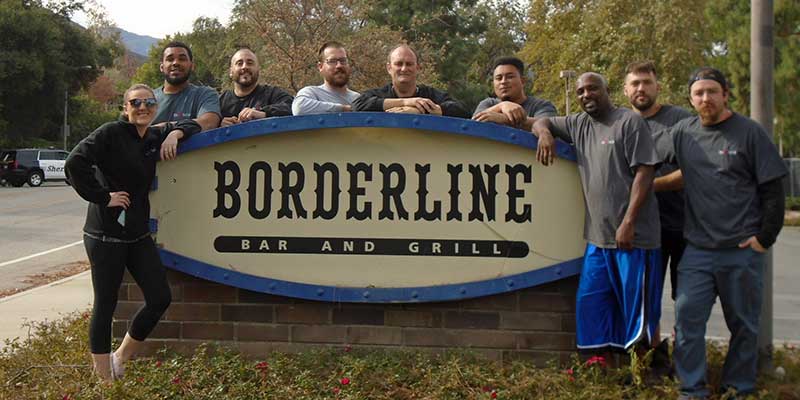 Bio SoCal was trusted and selected by the FBI, Ventura County Sheriff Office's Major Crimes Unit, the owners of The Borderline Bar and Grill and the commercial insurance company to conduct the mass casualty cleanup and decontamination of the interior and exterior of the property as well as the cleaning and decontamination of the personal belongings of the victims and survivors. Bio SoCal's team of experienced professionals worked closely with all local, state and federal agencies involved in the tragic event to clean, decontaminate, and sanitize the entire area and participated in many community events honoring and raising funds for the victims.
Ventura, CA – Blood Cleanup After a Stabbing
Bio SoCal was on scene for blood cleanup after a stabbing outside of Jack In The box in Ventura. The victim was then taken to a local hospital where he was treated for non-life-threatening injuries.
Newbury Park, CA – Blood Cleanup After a Stabbing
Our team was on the stabbing scene for blood cleanup in a residential neighborhood of Newbury Park near Thousand Oaks to clean up after a fight involving multiple people. When police responded to the report of a disturbance, they arrived at the apartment complex's parking lot to find one 24-year-old man deceased from multiple stab wounds.
Oak View, CA – Double Murder Cleanup in Stabbing Deaths
Ventura County's crime scene cleaners called again to clean up a death scene of a double murder in Oak View. We show up in the difficult situations, cleaning up the aftermath so the ones grieving can feel safe and know they are cared for.
Oxnard Blood Cleanup After A Shooting
Bio SoCal responded to a call to clean up a crime scene in Oxnard where a person had been shot.
Oxnard Crime Scene Cleanup
Bio SoCal is always there whenever you need us. At a recent crime scene cleanup in Oxnard where a man was shot to death in an alleyway, we were there as soon as the police released the scene to clean up the blood and other bodily fluids from the roadway so other people didn't encounter the unsafe conditions and become ill.
Oxnard, CA – 8 Year Old Boy Killed After Being Hit By a Car Near Oxnard Elementary School
Anytime a person passes away due to a traumatic accident it is hard to reconcile, but when it's a child, it's even more difficult. Bio SoCal was on scene to cleanup and do our part to help the community of Oxnard, and the students and faculty begin to heal after a tragic accident.