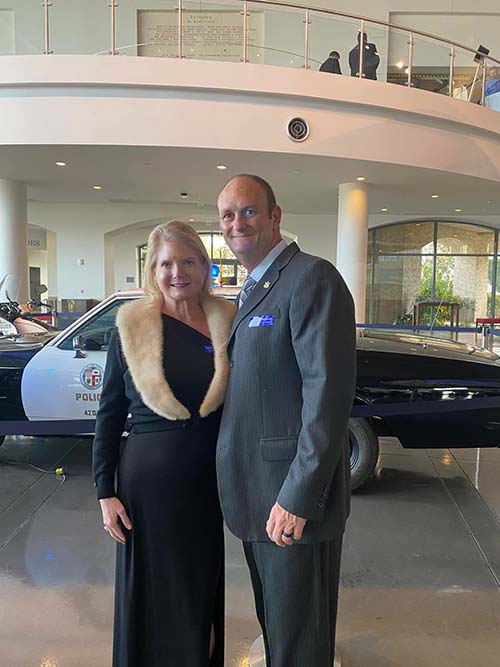 Alan Cohen is the CEO and owner of Bio SoCal. Having grown up in the greater Los Angeles area, Alan decided he wanted to make an impact and help people in their greatest time of need, after an unexpected death, crime, suicide or unexpected traumatic event leaving behind a dangerous biohazard situation. Alan held senior executive positions with retail giants Best Buy and Guitar Center and a number of large ecommerce companies before transtioning to leverage his expertise and background to help people during their greatest time of despair.
After much research Alan and his wife Melissa decided that there is no greater need than helping others and they started Bio SoCal in 2014. That same year, Alan earned his Trauma Scene Waste Management Practitioner's License and the certified the firm.
As a small business owner, Alan is privileged to work closely with families, first responders, human services personnel, and businesses to clean up and recover after traumatic events such as:
crimes
suicides
undiscovered deaths
homeless encampments
accidents
infectious disease decontamination
tear gas
extreme hoarding situations
Bio SoCal Locations
Bio SoCal's Corporate Headquarters is in Westlake Village, with a second strategically located office and crew in Palm Springs, CA. Bio SoCal 's is often the first point of contact for a property manager, home/business owner, or local law enforcement after the first responders complete their investigation following an unexpected and traumatic accident, death, suicide, or crime scene. Alan also provides services to clean out hoarded homes, scenes contaminated with tear gas, as well as decontamination of infectious diseases including C. Diff and MRSA.
Service Oriented
With compassion and care, Alan still answers the phone 24/7/365 to help the surviving family members and friends take the first step to recovery after a tragic event, by cleaning up the biohazards for both physical and emotional safety. Bio SoCal is licensed by the California Department of Public Health, is IICRC Certified in Crime and Trauma Scene Cleaning, and is often called upon by local, state, and federal agencies for biohazard cleanup.
For Alan and his crew, crime scene cleanup is not an easy task physically or emotionally. For example, Bio SoCal was the crime scene cleanup company contracted for the biohazard remediation and decontamination of the mass casualty that occurred at The Borderline Bar and Grill—by far the most emotionally challenging job the company has taken on as an unimaginable tragedy happened in their own hometown. Though all jobs are difficult and approached with care, The Borderline cleanup was like no other. Alan recalls, "I will never forget escorting the Borderline Bar and Grill owner, and his family back into the bar for the first time after we had finished the cleanup. It was at that moment I truly realized how important the work that we do is to those who are dealing with great loss and unthinkable tragedy."
In addition to running Bio SoCal and being there for clients 24/7, Alan gives back to the community by serving as a board member with the Ventura County Sheriff's Foundation, a non-profit dedicated to building community partnerships and enhancing public safety in Ventura County.
Bio SoCal Services 7 Counties in Southern California
Alan truly cares about Ventura County and all seven counties for which they serve and is proud to own and operate a business dedicated to helping the communities of Southern California during what is often some of the most difficult times in people's lives. It is not easy, nor is it a job most people desire or can do, but Alan, Melissa and the Bio SoCal crew take pride in knowing that after a difficult and traumatic event, Bio SoCal is there to assist people to begin the process not only in the restoration of their property but of their life and emotional safety after such an unexpected and traumatic event.
Call Us Anytime
If you need biohazard cleanup services, you can reach Alan 24/7/365 at 805- 852-1600. Bio SoCal services all cities in Los Angeles, Ventura, Orange, Riverside, San Bernardino, Santa Barbara, and San Diego counties.