Biohazard Cleanup on Vessels
Local Vessel Biohazard Cleanup Company
Discrete & Confidential
Covered by Most Insurance
FAST 24/7/365 Service
No Out of Pocket Costs in Most Cases
Licensed by CA Dept. of Public Health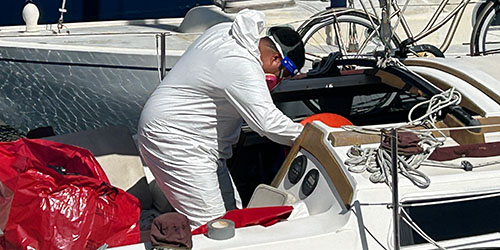 Biohazard clean up in a boat can be tricky as bodily fluids such as blood, urine, or feces, can find their way into tiny areas difficult to clean. In addition to what is seen on outward surfaces, other biohazards may remain hidden from view or lodged in the small parts of your vessel.
When it comes to cleaning your boat after a crime, accident, or suicide, each possible place biohazards could have gone need to be cleaned, sanitized, and disinfected. It takes a trained technician and equipment to find all the biohazards and properly remediate the impacted area.
Biohazard Cleanup on ALL Types of Boats
Biohazard cleanup service is performed on all types of lake boats and seaworthy vessels.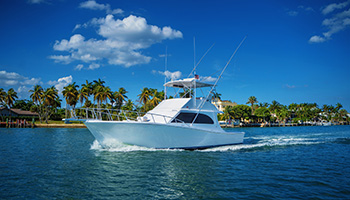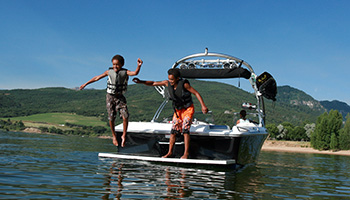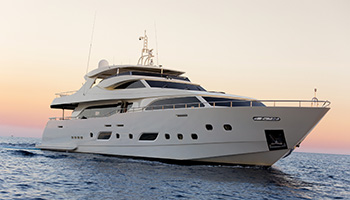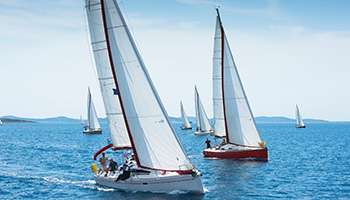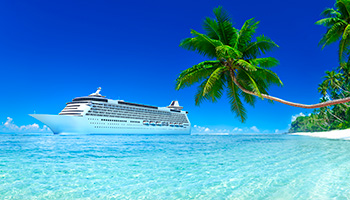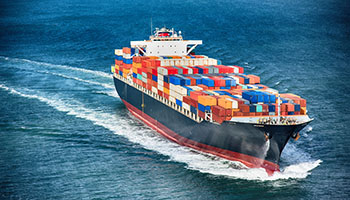 Types of Biohazard Cleaning on Boats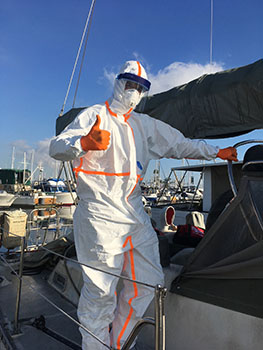 It is not uncommon for an accident to happen on a boat. When it results in a lot of blood or bodily fluid, the professionals are usually called in to clean up the biohazards. Here's a list of several types of biohazard cleaning on boats that we called in to remediate:
Unattended Death
Suicide
Vomit
Cuts
Lacerations
Blood
Body Fluids
Servicing Marinas Throughout Southern California
We provide bio hazard cleanup at all marinas throughout Southern California.
Peninsula Yacht Marina
Cabrillo Way Marina
Ventura Isle Marina
Sun Harbor
Grand Marina
Anacapa Isle Marina
Huntington Harbor Marina
Peter's Landing Marina
Rainbow Harbor and Marina
Port Royal Marina
California Yacht Marina
Where Can the Biohazard Cleaning on Boats Take Place?
Biohazard cleanup on boats can take place on:
Slip
Dry Dock
Boat Trailer
At Home
At a Business
Or just about anywhere the boat is. There is usually not a reason to have to transport the vessel to any special location.
Dangers of Cleaning the Boat Yourself?
In order to thoroughly clean a boat and bring it back to a usable state, cleanup needs to begin as fast as possible. Though it can be tempting to have a boat cleanup crew from the marina handle the job, regular cleaning crews are not trained on how to properly protect themselves and others from all potential biohazards or how to properly clean up after the event so no trace is left behind. With all the blood and body fluids carrying blood-borne pathogens and bacteria into numerous nooks and crannies, a professional biohazard cleanup crew is essential for your safety and the safety of others.
Why Call Bio SoCal
At Bio SoCal, we are experienced at cleaning up blood and other biohazards on boats. Our technicians are properly trained and equipped to clean, disinfect, and properly dispose of all biohazards leaving your vessel safe to return to. Both caring and compassionate, we understand every situation is unique and we'll listen to your specific needs so you know you're getting the quality care and service you deserve.
Southern California Counties Served
Los Angeles County
Phone: (310) 773-4599
Riverside County
Phone: (951) 534-5899
San Bernardino County
Phone: (909) 332-5800
Ventura County
Phone: (805) 852-1600
Orange County
Phone: (714) 831-0088
Phone: (949) 424-6299
Santa Barbara County
Phone: (805) 852-1600
Kern County(Parts of)
Phone: (805) 852-1600
San Diego County (Parts Of)
Phone: (760) 565-5900