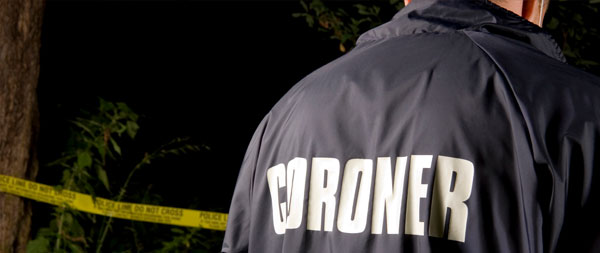 Death Scene Cleanup
Covered by Insurance
No Out of Pocket Costs in Most Cases
FAST 24/7/365 Service
Locally Owned & Operated
Licensed by CA Dept. of Public Health
Call Now for Service
It is a sad reality that sometimes people pass away and no one knows about it for days or weeks. Usually it's the strong smell that brings people to the realization that something has gone terribly wrong. Bio SoCal's emergency service is available 24/7 to respond to your home or business or to answer any questions you have.
Types of Death
Accidental Death
Natural Death
Unattended Death
Who Takes Care of the Unattended Death Cleanup?
Death cleanup needs to be handled by trained and licensed professionals.  All body fluids and tissue are considered biohazard materials and must be handled and disposed of according to strict regulation and protocol mandated by the California Department of Public Health.  Bio SoCal has a Trauma Scene Waste Management Practitioners license and can legally cleanup, transport and dispose of the biohazard waste resulting from a death cleanup.
How Much Does It Cost?
If you have homeowner's insurance chances are that there will be no out of pockets costs. In most cases we have been successful in getting approval by homeowner's insurance to cover the cost of our services as well as the replacement of any items that are contaminated and need to be removed and disposed of. We will file the claim on your behalf to cover our services and submit an inventory of any items that are removed or not able to be recovered due to biohazard contamination. Unlike most biohazard companies, Bio SoCal also works with victim's assistance and compensation programs to further assist you.  If you do not have insurance or are a property manager please call us for a free estimate.
What Is The Death Cleanup Process?
The Bio SoCal technicians will remove all remaining bodily fluids and objects that that came in direct contact with the decomposing body including carpet, furniture, clothing, etc.  Any objects that can be cleaned and disinfected will be thoroughly decontaminated and restored.  The cleanup crew will remove everything else that is considered a biohazard or has absorbed the strong odor of decomposition.   In some cases to fully remove the odor, it may be necessary to remove carpet, drapes, clothing, upholstered furniture and any other personal items that have absorbed the odor.
Lastly area will be ventilated and an ozone treatment will be implemented to assist in removing all remaining odors in the air and on hard surfaces. Within a short period of time the property will return to the way it was before the unfortunate event.
What Happens When a Body Is Undiscovered?
In hot weather it can take a mere 12 hours for a body to start decomposing. When the weather is cold and the room is closed, it can take longer, around 48-72 hours. Usually flies will find their way to the bodily fluids, lay their eggs, which will develop into larva and feed on the organic matter. This leads to cross contamination. Undiscovered death results in biohazard material that is left after the body has been removed. Typically a terrible odor sets in and affects everything in the area. The first step is to remediate the remaining biohazards followed by removing affected items that have absorbed the odor. Lastly, an odor removal system is implemented to remove the remaining odor in the air and hard surfaces.
The Need to Travel After a Death
It is not uncommon for people to have to make travel arrangements after there has been a death in the family. Some airlines offer bereavement fares, which is what the airline industry calls a reduction of the price of a plane ticket after a death in the family and travel is necessary. We have written in more details about bereavement fares that you can read up on if you think you could benefit from them or are simply interested about them.
The Best Decomposition and Unattended Death Clean Up Company in Southern California
Bio SoCal has extensive experience in death cleanup resulting from undiscovered and decomposition events. Bio SoCal has a Trauma Scene Waste Management Practitioners license and can legally cleanup, transport and dispose of the biohazard waste resulting from a death cleanup.