After Death Cleaning
Which Type of After Death Cleanups or Estate Cleanouts Are You Looking For? – We Do Both!
After death cleaning can either mean the actual cleanup of the aftermath of a death or the cleaning out of a home after a death, more like an estate cleanout. Either way, we can help. Please scan the headlines below to find the service that fits your particular needs.
Call Now For Services – 855-686-1980
Death Cleanup – Cleaning up after a death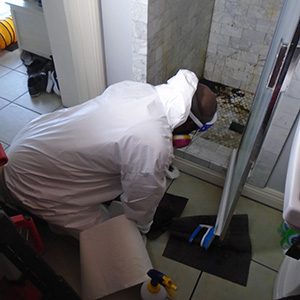 Estate Cleanout – Cleaning Out a Home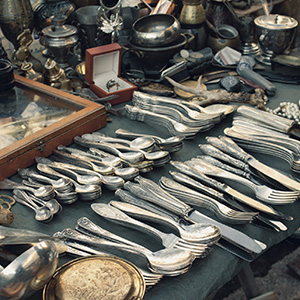 Bio SoCal – Professional Services
Local Company
Discrete & Confidential in Unmarked Trucks
Covered by Most Insurance
FAST 24/7/365 Service
No Out of Pocket Costs in Most Cases
Trusted by Local, County, State & Federal Law Agencies
Licensed by CA Dept. of Public Health
Residential • Commercial • Vehicles
After death cleanups
When you have lost a loved one or a tenant to death through any situation resulting in biohazards, it is the property owner's responsibility to make sure all biohazards are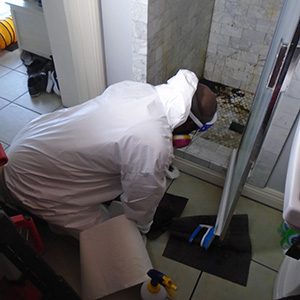 removed and the affected area thoroughly cleaned and disinfected. This can happen after events such as:
Suicide
Crime
Unattended Death
With biohazards infecting the area, the property needs to be cleaned as soon as possible in order to prevent further damage. The longer blood, body fluids, urine, or feces are left to soak into the building structure, the deeper the damage goes and the more restoration will need to be done.
If you are dealing with a death on a property, only have professional biohazard company undertake the death cleaning. A person untrained in cleaning up of death should never attempt to clean up biohazards. Without knowing what to look for and how to clean biohazards, blood or other bodily fluids can easily be missed and lead to dangerous consequences down the road for which the property owner would be held legally liable. In addition, any biohazards left can break down and emit a pungent death odor. Our staff at Bio SoCal are experienced in quality biohazard cleanup along with the latest in cleaning technology. With us on the job, you know it will be done right the first time.
Bio SoCal is here to help
Our team at Bio SoCal can be there for you as soon as the police have released the scene back to the property owner. Just give us a call and we will arrive in an unmarked vehicle and plain uniforms to keep prying eyes away. With great respect and compassion, we'll get right to work cleaning out all the biohazards, disinfecting the surfaces, and making sure you and the ones you care about are in a safe environment.
After death estate cleanouts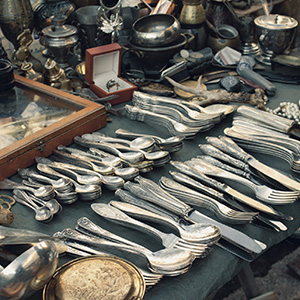 Whether the death occurred in the home or you simply need help cleaning out a home after a death, we are here to help. After a death, family and friends can be left with the task of cleaning out the property of their loved one – an overwhelming task that can take an immense amount of time and a lot of hard work. If the property has deteriorated, then you also have the potential of a dangerous situation including structural damage, pests, and other health hazards.
Protect those you care for and rely on us at Bio SoCal for fast and professional estate cleanout throughout Southern California. Whether you need us to handle a large home with outbuildings or a small apartment, we are your trusted team to help you move forward with unique solutions tailored to your needs. Our cleanup process includes:
Locating lost and hidden items: As we work on sorting through the house, we locate any lost items you ask us to look for. Whether that is paperwork, family heirlooms, photographs, financial documents, or hidden assets, we are experienced in locating and returning the items to the executor of the estate.
Removing unwanted items: As we remove unwanted items from the property, we make sure to donate or recycle as many of them as possible in order to protect the planet we share.
odor removal: Once all items have been removed from the property, we can proceed with the odor elimination process.
Call us today for service
Whenever you need death cleanup or estate cleanout, Bio SoCal is here to help with whatever needs you may have. Whether the job is large or small, we are here to walk with you through this difficult time. Call us today and we'll be happy to provide you with a free quote and consultation along with answering any questions you may have.
Southern California Counties Served
Los Angeles County
Phone: (310) 773-4599
Riverside County
Phone: (951) 534-5899
San Bernardino County
Phone: (909) 332-5800
Ventura County
Phone: (805) 852-1600
Orange County
Phone: (714) 831-0088
Phone: (949) 424-6299
Santa Barbara County
Phone: (805) 852-1600
Kern County(Parts of)
Phone: (805) 852-1600
San Diego County (Parts Of)
Phone: (760) 565-5900