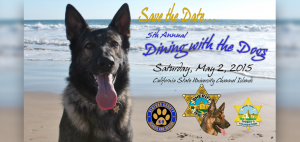 Bio SoCal is an active supporter of the Ventura County Sheriff's Foundation, an organization formed to help enhance the services provided by the Ventura County Sheriff's Office. Funds raised are used to supplement training, community engagement and equipment expenditures, as well as the department's K-9 unit. A special K-9 unit fundraiser is being held Saturday May 2, 2015, called 'Dining with the Dogs' at CSU Channel Islands. You can see K-9 demonstrations throughout the day, meet these special dogs and their handlers, and enjoy music, dinner and drinks!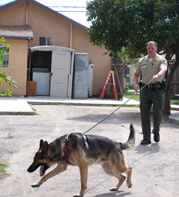 The Ventura County Sheriff's K-9 team has 6 full-time specially trained German Shepherd teams, and one narcotics-trained Labrador team, stationed across Ventura County. The K-9 teams are used in high-risk situations, and are particularly known for their abilities to sniff out information, believed to be 100,000 to 1 million times more sensitive than a human's ability to smell. Bio SoCal provides raw biohazard materials to the K-9 unit, to assist in various training exercises that develop the dogs' search and tracking capabilities.
Get your tickets now. It's a great way to support our community, and the hard work of our sheriffs.