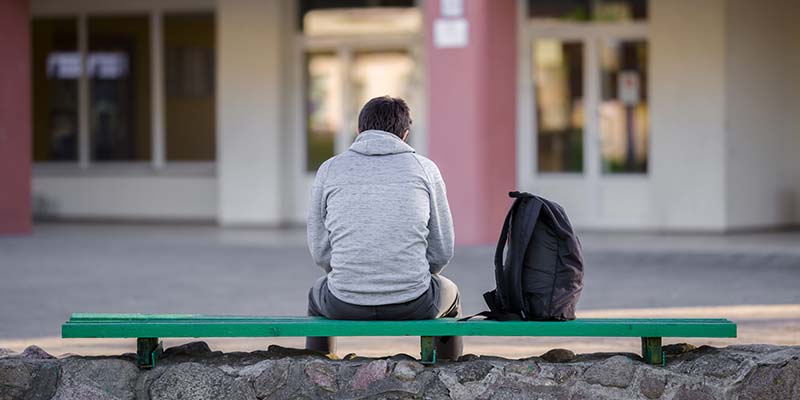 Bio SoCal is one of the leading biohazard cleanup experts for mass casualty cleanup around the country.
Recently, the Detroit News spoke with Bio SoCal's CEO, Alan Cohen, regarding the Oxford High School shooting. The shooting, which took place on November 30, 2021, claimed the lives of four students and injured several others in a small town just north of Detroit, Michigan.
Returning personal belongings takes time
Seeking information to help the victim's family and survivors recover their belongings left at the school, the Detroit News reporter wanted people to understand why items couldn't be picked up right away. Items such as mobile phones, backpacks, clothing, personal items, etc. can be very important to their owners but after a mass casualty event, returning belongings to the students can be slower than people would like. After a shooting such as the one that took place at Oxford High School, the building itself and personal belongings become, for a time, not just a place students go to learn, but a crime scene, and all items left are evidence. The careful and meticulous process to investigate a crime scene of this size and complexity and collect all relevant evidence is the priority above all else and so students and staff must wait to claim their property. In this case, it took two weeks before students could meet their teachers in the parking lot to reclaim their property.
Our CEO, Alan Cohen, explained it thus, "The police need to go through and figure out what is evidence before anything would be returned." Only then, when investigators know what is important to discern what happened and what is not are items returned to the proper owners.
Bio SoCal understands mass casualty cleanup first-hand
Bio SoCal understands first-hand some of the additional complexities around returning personal belongings after a shooting. After the mass homicide in November 2018 at the Borderline Bar and Grill here in Thousand Oaks, California, Bio SoCal conducted the mass casualty cleanup after investigators released the scene back to the property owners.
Even if there is no visible sign of blood or other bodily fluids on an item, the belonging must still be cleaned of any invisible viruses or bacteria that may have landed on the item in microscopic blood droplets. Only when something has been sanitized and disinfected can it be safely returned to the owner. Going through each item and meticulously cleaning the belongings takes both time and professional biohazard and blood cleanup experts. Some items such as books or papers, must be legally disposed of as biohazard waste if infected with blood from the event. Porous materials such as these cannot be cleaned and are not safe to reuse.
As the students and staff return to the school this month and court cases around the shooting are making their way through the courts, our thoughts are with the families and friends of the four victims, all the injured, and all those affected by this tragedy.
Bio SoCal provides mass casualty cleanup 24/7
Available around the clock, our team at Bio SoCal is always here to help cleanup after any crime scene whether large or small. Experienced in what it takes to quickly and methodically conduct mass casualty cleanup in such a scene, we know how to handle multiple fatalities and to work with multiple response agencies in one effort to investigate the crime and restore the property.
If you have questions or need help restoring a property after a crime or mass casualty event, give us a call today and we'll be happy to provide you with a free quote and consultation.