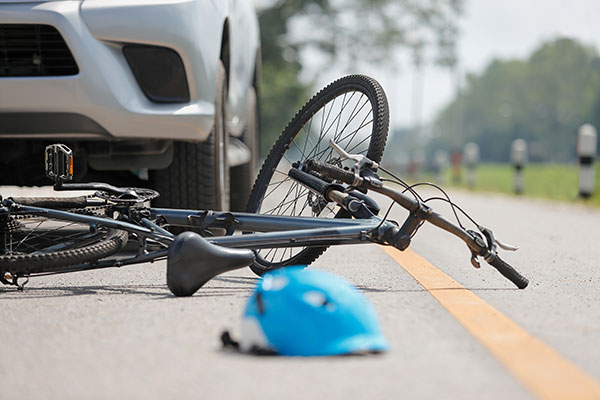 Bio SoCal crews have been and continue to be very busy cleaning up scenes contaminated with biohazards throughout Oxnard.
During just one day in January, we spent the day helping two families after losing their loved ones: one due to a homicide and the other because of an unattended death. Then, just after a late dinner, an evening call came in to help clean up a public street after a horrific bicycle accident had taken place in the late afternoon. While a semi truck made a right turn through an intersection locally known in Oxnard as "Five Points," the driver hit a 75-year-old bicyclist traveling in the intersection. The driver of the semitruck immediately pulled over to the right to find the bicycle in pieces underneath his truck and the rider passed away. After police arrived at the scene to investigate, they determined neither speed nor alcohol were contributing factors in the accident. The reason for the accident is still under investigation and no charges have been filed to the best of our knowledge.
Once our team was called to the scene of the accident for biohazard cleanup to remove the blood and other bodily fluids from the area, we dispatched a crew to clean up after this unfortunate accident and disinfect the asphalt. Working quickly and with great respect to the victim, we minimized any further damage to the public street and removed all potentially dangerous bacteria and viruses.
Be vigilant as you travel
As biohazard cleaners, we see first-hand the long-lasting pain one accident can cause. In the flash of a single moment, countless lives are changed forever. The streets in Oxnard can be very busy especially during the morning and evening commuting house. So, while you're traveling this spring, whether by car, bicycle, or walking, be extra vigilant of your surroundings. In a car or truck, check your mirrors, see who is around you and who is coming your way, and never text and drive at the same time. If you are on a bicycle, always wear your helmet, wear bright reflective clothing, and assume you're invisible to any motorists in the area. It only takes one glance down, one missed sighting of someone coming your way to change your life or the life of another. If we all stay vigilant and practice precautions while traveling, more of us will get to where we are going safely.
Our teams at Bio SoCal are here to help
Our thoughts are with all of those who have lost a loved one in these tragedies. Our teams at Bio SoCal are here to help with all types of biohazard cleanup 24/7/365. No matter where you are or what you are dealing with, we know what it takes to clean the area after a crime or accident and make it safe for others.
Please stay safe and check on your loved ones often to say hello and see how they are doing. Once someone is gone, there is no getting back the time we can have with them today.