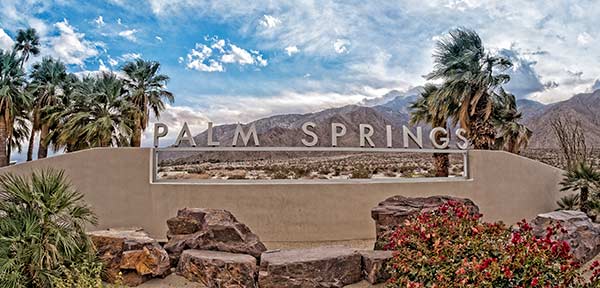 Palm Springs Biohazard Cleanup
Unattended Death • Suicide • Crime Scene • Infectious Disease • Feces & Urine Cleanup • Hoarding Remediation
Local Company – Right Here in Palm Springs
Discrete & Confidential in Unmarked Trucks
Covered by Most Insurance
FAST 24/7/365 Service
No Out of Pocket Costs in Most Cases
Trusted by the Palm Springs Police Department
Licensed by CA Dept. of Public Health
24 Hour Service – Call (760) 565-5900
If you are dealing with a unfortunate and situation where you need biohazard cleanup such as a crime, hoarding, suicide, or an unattended death in Palm Springs, California, you need an experienced and reliable biohazard cleanup company to make sure all the harmful pathogens and biohazards are completely removed, cleaned and your Palm Springs home or business is professionally decontaminated safe to use.  Bio SoCal is are available 24/7 to help you clean up the aftermath with safe, nontoxic, EPA registered Eco-Friendly plant-based products to protect anyone who will come into contact with the area for years to come.  Safe for pets and those with autoimmune concerns.
Palm Springs Heat Increases the Decomposition Odor
The  heat in Palm Springs quickens the decomposition process and increases the odor. In order to lessen the impact on your property, it is best to begin the biohazard cleanup as soon as possible. Our offices are centrally located in Palm Springs, which enables us to dispatch quickly to your location and remediate the biohazards.
Leave Biohazard Cleanup to the Experts
When it comes to biohazard cleanup, there can be dire consequences if it's not done correctly or if any amount of biohazard material is missed. Biohazard contaminates such as blood, urine, feces, vomit, and other bodily fluids quickly decompose and the odor infuses into all porous materials such as fabric, wood, drywall, and leather where dangers can go unseen. Biohazard cleanup is a layer by layer process and it is imperative tat we gets what is below the surface and likely can't be  seen.  If your Palm Springs home or business is not thoroughly cleaned, decontaminated, and sanitized, viruses such as HIV, Hepatitis C & B, and C. Diff can spread unseen along with viruses, bacteria, and other pathogens. Even years down the road, people and pets can become extremely ill if the blood born pathogens are not fully remediated and the area decontaminated. Don't put yourself,  your loved ones, friends, family or co-workers in this danger by trying to clean up the biohazards yourself or hiring someone who has not been professionally trained and licensed to handle biohazard cleanup. For this type of work, a professional cleaning team is not only necessary but it is illegal to ask someone to do do it if they are not licensed.
At Bio SoCal, our team of local Palm Springs experts have received thorough training on all aspects of biohazard cleanup and disposal. Using personal protective equipment, industrial-grade safe cleaners, and professional equipment, we will clean up all biohazards so you can rest easy knowing the area has been thoroughly cleaned, decontaminated, and sanitized. Our services include:
Crime Scene Cleanup
Suicide Cleanup
Unattended Death Cleanup
Blood Cleanup
Infectious Disease Cleanup
Hoarding Cleanup
Odor Removal
Trust Bio SoCal for Compassionate Service
We know it's a difficult situation whenever there is a need for biohazard cleanup so our staff treat each and every person with the utmost respect, discretion, and kindness. With years of experience in biohazard clean up in a wide variety of situations, you can count on our specialized knowledge on how to deal with biohazard waste and blood borne pathogens. Bio SoCal uses the very latest technology and chemical and can ensure the highest quality results for all our clients. At Bio SoCal, we're here to take the burden off your shoulders during a difficult time.
When you call Bio SoCal, you never have to wait for a solution and will always get a live person and never a voicemail or call center. As soon as you call, we can dispatch ta crew o your location in a discreet, unmarked vehicle. We get to work immediately to clean up the biohazards and remove all contaminated material. Throughout the process, we adhere to all OSHA standards as well as follow all federal and the laws and regulations set out by the California Department of Public Health.  Licensed by the state of California, we are fully insured for your complete protection and trusted by the Palm Springs Police Department to clean up all biohazard situations on public streets, patrol cars, jail cells and public buildings.
Call us for Biohazard Cleanup in Palm Springs
Call us any time at (760) 565-5900. We are available 24/7 in Palm Springs and throughout the Coachella Valley. We'll come out to your Palm Springs location to quickly and privately address with all biohazard cleanup and remediation and guide you thought the process of opening an insurance claim process so you can be certain that the cleanup is done professionally and property.  Call Us.
---
Palm Springs Death Cleanup – In the News
Cleaning Up Biohazards in the Palm Springs Heat
We were called to the scene for biohazard cleanup in Palm Springs after a pedestrian in a wheelchair was struck and killed by a vehicle.
Dead Body Found Near Palm Springs
Bio SoCal's crew was recently on scene for blood cleanup after a dead body was found near Palm Springs early on a Thursday morning.
Death Cleanup After A Pedestrian Was Struck By a Bus
During a recent Friday morning commute in Palm Springs, a 29 year old man was killed after being struck by a bus and Bio SoCal was called to clean up the aftermath of the death scene. Video evidence seems to show the young man intentionally stepping in front of the vehicle with no time for the driver to avoid hitting him. Unfortunately, the young man tragically died at the scene.