Biohazard Cleanup In Burbank
Death • Blood • Suicide • Crime Scene • Infectious Diseases • Feces • Urine • Vomit • Hoarding
Local Company
Discrete & Confidential in Unmarked Trucks
Covered by Most Insurance
FAST 24/7/365 Service
No Out of Pocket Costs in Most Cases
Trusted by Local, County, State & Federal Law Agencies
Licensed by CA Dept. of Public Health
Residential • Commercial • Vehicles • Boats • Airplanes
Biohazard Cleaning Services in Burbank
When you're dealing with a situation in Burbank involving biohazards such as blood or other bodily fluids, you need a trained professional to clean up the materials left behind at the scene as quickly and as thoroughly as possible. In such times, Bio SoCal is here for you with experienced and quality bio hazard cleanup so you can have peace of mind the area is safe and the area truly cleaned of all hazards.
What qualifies as a biohazard?
Biohazards are biological agents that may contain infectious microorganisms which pose a threat to both humans and animals. In places both seen and unseen, biohazards can damage the building structure and harm people's health if not properly remedied. Examples of biohazards include:
blood
feces
body tissues/organs
fluids emerging from decomposing bodies
infectious diseases
chemical residues left behind at violent crime scenes.
In addition to the list of biohazards above, we also handle hazards such as urine, vomit, and chemicals which can also be harmful but are not formally classified as biohazards.
Why do biohazards require special cleanup?
Decontaminating a home, business, or facility in Burbank is emotional and dangerous. Critical to successfully removing all biohazard waste from any location is the skill of an experienced and knowledgeable biohazard clean-up service to competently complete the task.
If biohazards aren't thoroughly and professionally removed, the materials can create an unhealthy environment. Bio SoCal's biohazard clean-up service in Burbank is here to provide highly trained technicians who will come to any location and efficiently remove and dispose of all biohazard waste in accordance with The California Department of Public Health, OSHA, and federal health regulations.
Examples of dangerous pathogens often found lurking in biohazard substances include infectious bacteria, disease-producing viruses, and fungal/parasitic spores causing severe skin, intestinal, and respiratory damage. All you need to become infected by something considered a biohazard is a microscopic sized speck of the material coming into contact with an open sore or, in some cases, inhalation of the spores. Since viruses and bacteria are incredibly small, billions of these pathogens can live in a drop of liquid less than 300 nanometers. When we are done with the cleanup, the biohazards will be completely removed and the area cleaned and decontaminated to ensure the safety of you, your family, friends, and associates.
Never attempt to clean an area contaminated with biohazards. Not only could it severely your health but you may also find yourself in trouble with local, state or federal health regulators because The California Department of Public Health and OSHA have strict protocols and guidelines for the proper collection, transport and disposal of biohazard waste.
We create a solution for your specific needs
Our staff at Bio SoCal understands how difficult it can be when dealing with a situation involving biohazards. The event can be disruptive at best and for many others, one of the worst times in their lives. With both compassion and professionalism, we have dealt with a vast array of issues and know how best to handle each and every one. No matter what you're going through, we are here for you with a quick and thorough solution created for your specific needs. Events we handle include but aren't limited to:
criminal activity
suicide
unattended death
industrial accident
hoarding
animal waste/remains
tear gas
traumatic incident
We proudly service movie studios in Burbank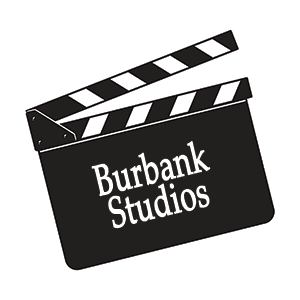 Bio SoCal proudly serves the movie studios in Burbank as well as acting as consultants on biohazard issues and playing cameos as biohazard cleanup professionals. Our owner, Alan, played a biohazard technician on the hit TV show, Kingdom, when realistic cleanup at a crime scene was needed. We understand the time spent cleaning up after an accident or other event costs a studio money and delays production so we work quickly to clean the area and restore it to safe conditions so there is as little delay as possible.
Hollywood Burbank Airport – Bob Hope Airport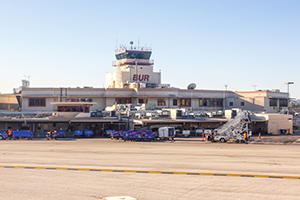 We are available to provide biohazard cleanup services at the Hollywood Burbank Airport, otherwise known as the Bob Hope Airport. This would include terminals, tarmac, commercial and private planes. We work efficiently to get you back in business as soon as possible. Bio SoCal is the industry leader in biohazard cleanup. Call anytime and we promptly arrive prepared for any situation.
24 Hour Emergency Biohazard Removal in Burbank
Bio SoCal is available whenever you have a biohazard emergency requiring professional cleanup services. Our 24/7 biohazard cleaning technicians are dispatched quickly after we receive your call for help. All you need to do is give us some information including the type of biohazard emergency and location where the emergency occurred.
Contact Bio SoCal today to learn more about our bonded and insured, biohazard clean up and decontamination services in Burbank and throughout Los Angeles County.
Burbank Crime Scene News
2 Dead and 1 injured in a Burbank Home – According to the Burbank Police, this does not appear to be a random homicide although the motives are unclear. Anyone with information about this crime scene is asked to contact the Burbank Police Department.
24/7 Emergency Services
Burbank, California