Garden Grove Biohazard Cleanup
Death • Suicide • Crime Scene • Infectious Diseases • Feces • Urine • Vomit • Hoarding
Local Company
Discrete & Confidential in Unmarked Trucks
Covered by Most Insurance
FAST 24/7/365 Service
No Out of Pocket Costs in Most Cases
Trusted by Local, County, State & Federal Law Agencies
Licensed by CA Dept. of Public Health
Residential • Commercial • Vehicles • Boats • Airplanes
Biohazard Cleaning in Garden Grove
When dealing with an accident, death, or property contaminated with biohazards, you need a professional and reliable biohazard cleaning company to come and set right your Garden Grove, California, home or business.
As the #1 trusted biohazard cleanup company throughout Southern California, we have a proven record of quality biohazard remediation and around-the-clock service. Available any time you need us, we clean, sanitize, and disinfect all surfaces, making sure everyone is safe and the area truly clean.
Bio SoCal provides quality biohazard cleanup services to Garden Grove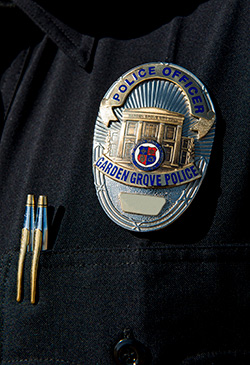 We have been providing quality biohazard cleaning services in Garden Grove for many, many years.
With our years of service throughout Southern California, Bio SoCal proudly works with property and business owners throughout Garden Grove. To protect our diverse community from any harm that might befall after an accident or death has taken place, we are here with our in-depth knowledge and compassionate service. Whether it is a small blood cleanup on Historic Main Street or a large hoarded home with feces near Village Green Park, we have successfully dealt with all types of biohazards before and know what it takes to fully restore the area to pre-event conditions. Biohazard cleanup services we regularly provide include:
Infectious disease decontamination
Hoarding and clutter cleanup
Homeless encampment cleanout
Odor removal
Suicide cleanup
Industrial accident cleanup
Bio SoCal takes the responsibility of cleanup off your shoulders
Working quickly and only asking needed questions to protect your privacy, Bio SoCal takes the responsibility of biohazard cleanup off your shoulders so you can focus on moving forward. People untrained in proper biohazard cleanup techniques should not handle blood spills, bodily fluids, or urine and feces contamination.
In addition to the physical risk of becoming infected with a disease carried by one of these substances, cleaning these materials up after a loved one has been hurt or killed can be deeply traumatic. Don't risk the emotional scarring by doing it yourself or having a loved one or staff tackle the job; let the professionals at Bio SoCal handle the work.
Bio SoCal has the professional equipment to quickly clean a large area and the industrial-grade cleaners to make sure any harmful bacteria and viruses are destroyed. With plant-based products that are safe for you and your pets, we make sure the area is not only safe for you, but safe for the earth as well.
Don't take legal liability upon yourself
You've invested money and energy into your home or business in Garden Grove, California. Protect that investment by calling Bio SoCal for any needed biohazard cleanup in Garden Grove and throughout Orange County. With all legal licenses and permits to transport and dispose of biohazard waste, we protect our clients from any legal liability down the road due to neglect or improper cleanup.
We work with your insurance for Garden Grove Homeowners
Bio SoCal will work with your property insurance for many of our services. Though you will need to check your policy for specific coverage, our team will handle all needed documentation and paperwork, filing the claim on your behalf, and being there to answer any questions. Making a difficult time as easy as possible for you is our top priority.
Call us today for immediate service
Whether you need immediate biohazard cleanup services, have any questions, or need a free quote and consultation, Bio SoCal is always here to help the community of Garden Grove. With services available 24/7, we'll create a solution for whatever biohazard problem you're facing. Call us today at (714) 831-0088. We are always here to help.
24/7 Emergency Services
Garden Grove, California