Long Beach Biohazard and Hoarding Cleanup
Whether you are dealing with an industrial accident, crime scene, suicide, hoarding situation, unattended death, or any other incident where blood or bodily fluids need to be cleaned up in Long Beach, California, call us at Bio SoCal. As the proven and trusted company throughout the Long Beach area, with our wealth of experience we are ready 24/7 to serve you in all your biohazard and hoarding cleanup needs.
We Service All of Long Beach and Surrounding Areas
✓ Servicing ALL of Long Beach
✓ Licensed by CA Dept. of Public Health
✓ Covered by Insurance
✓ FAST with 24/7/365 Service
✓ Locally Owned & Operated
✓ Voted Best Biohazard Cleanup Company in Long Beach
✓

Free Estimates – Call Today

(310) 773-4599
Biohazard Cleanup in Long Beach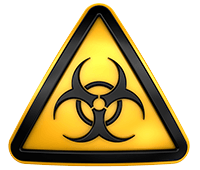 We offer biohazard cleanup services in Long Beach, whether it's in a home, business, or vehicle. Blood and other bodily fluids such as feces, urine, and vomit, if left untreated, can quickly decompose and seep into the surrounding porous surfaces including wood, carpet, fabric, and leather. Both seen and unseen, bacteria, mold, blood borne pathogens, and viruses of dangerous diseases pose a serious threat to anyone who comes into contact with the area if not properly cleaned and disposed of. Using industrial grade cleaners, our expert team know exactly what to look for and where to locate the contaminated areas as we properly clean, sanitize, and deodorize your Long Beach home or business, ensuring the safety of your employees and loved ones.
Long Beach Hoarding Cleanup
Hoarding in Long Beach is more prevalent than most people think. Hoarding occurs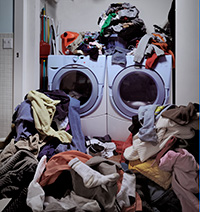 when a person has an overwhelming desire to keep items such as clothes, garbage, rotten food, newspapers, or animals. These items accumulate to such a severe degree that they create a serious health hazard for anyone in the area including bio hazardous waste such as human and ­­­­­animal feces and urine, pests such as roaches and mice, mold and bacteria, and other materials such as syringes, teetering piles of broken items, and the hazards created by unaddressed structural issues. This resulting hoard is a serious biohazard requiring the assistance of a professional, experienced Long Beach hoarding cleaning service. Here at Bio SoCal, we utilize the latest biohazard removal techniques, professional equipment and industrial-grade cleaners to ensure your safety and the safe restoration of your property.
Whether you are cleaning out the home of a friend or relative in Long Beach, are a landlord dealing with the aftermath of a tenant, or are a hoarder yourself wanting to clean up your Long Beach property, our experienced team is here to clean out the hoard and restore your home so it's free of all unwanted debris while finding and safeguarding the items and furniture you wish to keep.
Protect Your Family and Employees
To protect your employees, friends, and family from disease and potential injury, and yourself from any future liability, call our expert staff to remove the hazards, cleanup, disinfect, and remediate your Long Beach home or business. With the latest technology in cleaning, industrial grade cleaners, and our professional equipment, we will quickly show up whenever you call and get straight to work removing all contaminated material and bio hazardous waste. With our experienced and respectful team, we'll then thoroughly clean, disinfect, and sanitize all affected areas in your Long Beach home or business to ensure your safety and peace of mind.
Call Bio SoCal for Biohazard and Hoarding Cleanup
Bio SoCal is the trusted biohazard and hoarding cleanup service throughout the Long Beach area and we're always here to help in any way we can. We are ready to take the load off your shoulders in this difficult time.
Call us today at (310) 773-4599 for a free estimate and consultation.
Grief Support Groups in Long Beach
If you need support and people to talk to as you grieve the loss of a loved one, try one of these support groups in Long Beach, California
•Grief Share – Grief Share is a friendly, caring group of people who will walk alongside you through one of life's most difficult experiences.
•Memorial Care – A group that provides support for adults who are grieving the death of an adult loved one. Meetings are held on Wednesdays, 4:30-6:00 pm at the Miller Children's & Women's Hospital Long Beach.
•New Hope Grief Support Community – New Hope offers support, care, and compassion for the adult, teen, and child. Their grief groups are a place of peace, restored life, and a new normal.