Serving All of Los Angeles
Biohazard Cleanup: Contracted & Trusted by Beverly Hills Police Department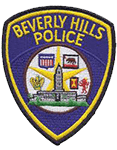 Bio SoCal is the only Biohazard cleanup company officially contracted and trusted by the Beverly Hills Police Department. Although the violent crime rate in Beverly Hills is less than the national average, traumatic crime scenes do happen and require the attention of a professional biohazard crime scene cleaning company. Crime scenes such as homicides, suicides and aggravated assaults and even unattended deaths typically involve large amounts of blood, body fluids and body tissue that potentially contain bacteria and viruses capable of spreading infections to those that may come in contact with the pathogens.
Following examination and release of crime scene by law enforcement, clean-up of body fluids left behind by violent crime should never be undertaken by non-professionals for physical and emotional health of surviving family members, friends and coworkers. Bio SoCal has the expertise, compassion, equipment and decontaminating solutions necessary to eliminate the risk of disease transmission from an improperly cleaned crime scene in Beverly Hills. We are also qualified to dispose of biohazard waste as a result of a crime scene waste according to strict state and federal regulations.
Home Owners and Property Insurance Coverage
Most Crime Scenes that occur in home or on private property are covered by a person home owners or property insurance so the out of pocket ion most case is minimal. We will handle filing the claim on your behalf to remove one task when dealing with a traumatic and unexpected event.
Crime Scene Clean-up in Beverly Hills
Standard operating procedures for proper decontamination of a violent crime scene employs methods resembling military SOPs for decontaminating biohazard. Even if someone you know is the victim of a traumatic crime scene, you cannot be 100 percent sure if their blood does not contain disease-causing pathogens. In fact, many bacteria and viruses can live outside the body for days or even weeks. The bacteria found in bloodbourne pathogens survive on dry surfaces longer than most other pathogens. Hepatitis and HIV viruses are also hardy enough to continue infecting others while lying dormant on floors, tables and other hard surfaces.
Why Choose Bio SoCal for Crime Scene Clean-up
As one of the leading biohazard cleaning companies in California and the US, we have yet to incur a single fine or citation in over 10 years of operation. Additionally, the California Department of Health has issued Bio SoCal a Trauma Scene Waste Management Practitioners License, one of the few biohazard remediation companies in California to have such a license. Our stellar record allows us to be a FEMA registered vendor as well as an integral part of FEMA's national disaster response team.
When you need immediate, professional crime scene clean-up services in Beverly Hills, contact us and we'll be there within 90 minutes and will work directly with the Beverly Hills Police Department to stand by and be on scene as soon as the investigation is completed and the scene is cleared. In no time, our technicians will have the area properly cleaned, decontaminated and deodorized. When you call, you'll speak to Bio SoCal's owner directly so you don't have to worry about hassles associated with call centers or being put on hold.
Bio SoCal arrives in a discrete and unmarked truck and is always as discreet as possible and can do the job 24/7/365. Call Bio SoCal when you need help and be sure the situation is handled properly.