Serving Berverly Hills
Biohazard Cleanup in Beverly Hills
Bio SoCal is the company you can turn to when you need biohazard cleanup in Beverly Hills, California.
Crime Scene Cleanup in Beverly Hills
As the leading crime scene cleaners here in Beverly Hills, Bio SoCal works hard to make sure the community throughout the area are kept safe from biohazards spilled as a result of crime and other hazards. Whether you are dealing a suicide, robbery, unattended death, or a hoarding situation, our staff know how to clean up all types of biohazards no matter the size with speed and efficiency while keeping all your information confidential.
Proper decontamination of a violent crime scene or other event resulting in spilled biohazards requires specific techniques to ensure thorough decontamination. Whether the spilled blood is from a loved one or a stranger, all blood and body fluids need to be treated with the utmost caution as no one fully knows what diseases they may be carrying. In our cleanup process, we'll make sure every single surface is thoroughly cleaned and the structural layers checked so no biohazards are left behind.
Trusted by the Beverly Hills Police Department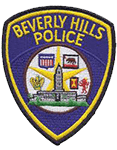 As the only Biohazard cleanup company officially contracted and trusted by the Beverly Hills Police Department, we greatly value the community's trust. Although the violent crime rate in Beverly Hills is less than the national average, traumatic crimes and other biohazard spills do happen and require the attention of a professional biohazard cleaning company.
If you're dealing with a crime, we work directly with the Beverly Hills Police Department to stand by and be on scene as soon as the investigation is completed and the scene is cleared. In no time, our technicians will have the area properly cleaned, decontaminated, and deodorized while making the process as easy for you as possible.
Crime scenes such as homicides, suicides and aggravated assaults and even unattended deaths typically involve large amounts of blood, body fluids and body tissue that potentially contain bacteria and viruses capable of spreading infections to those who may come in contact with the pathogens.
Leave biohazard cleanup to the professionals
The cleanup of body fluids and blood left behind by violent crime should never be undertaken by non-professionals. Both the physical and emotional effects on those untrained on how to handle such scenes can be extreme and can lead to disease, legal liability for all damages, and loss of investment in property. Bio SoCal has the expertise, compassion, equipment, and decontaminating solutions necessary to eliminate the risk of disease transmission from an improperly cleaned crime scene in Beverly Hills. We are also qualified to dispose of biohazardous waste and strictly adhere to all state and federal regulations.
Homeowners and Property Insurance Coverage
Most crime scene cleanup in a home or on private property in Beverly Hills is covered by a homeowner's or property insurance policy. In most cases, the out-of-pocket cost is minimal. To make it easy for you, we will handle filing the claim on your behalf, turn in all documentation, and be there to answer all the adjuster's questions so you don't have to.
We Use Unmarked Trucks
Bio SoCal is always concerned with your privacy as well as your safety. When we arrive to help, we always come in unmarked trucks wearing plain uniforms to keep prying eyes at bay. With the highest level of confidentiality, all information is kept strictly private and you can rely on every member of our discreet staff to protect you and your family.
Why Choose Bio SoCal for Crime Scene Cleanup
As the trusted biohazard cleaning company in Beverly Hills, we have never incurred a single fine or citation in over 10 years of operation. Additionally, the California Department of Health has issued Bio SoCal a Trauma Scene Waste Management Practitioners License, one of the few biohazard remediation companies in California to have such a license. Our stellar record allows us to be a FEMA registered vendor as well as an integral part of FEMA's national disaster response team.
Call Us for Biohazard Cleanup Today
When you need immediate, professional crime scene clean-up services in Beverly Hills, contact us at Bio SoCal and we'll be there to help in whatever way we can. Whether you need us to clean up an unattended death near the Hollywood Hills, a crime south of Sunset Boulevard, or a hoarding situation near Santa Monica Boulevard, we know how to restore your property and protect your family.
When you call, you'll speak to Bio SoCal's owner directly so you don't have to worry about hassles associated with call centers or being put on hold. Available 24/7/365, you can call Bio SoCal whenever you need us. Whether you have questions, need a free quote and consultation, or need us to come to your property right away, we're here for you.