Biohazard Cleanup for Property Managers and Owners
Bio SoCal is the most trusted and referred company throughout Southern California for biohazard cleanup and remediation. Serving property owners and management companies throughout seven counties, you can count on Bio SoCal to clean up after traumatic situations involving blood, body fluids, and bloodborne pathogens such as:
Unattended deaths & decomposition
Suicides
Crimes scenes (domestic violence, homicide, assault and battery)
Medical emergencies
Overdose
Tenant Hoarding
Biohazard Cleanup
For Property Managers and Owners
Local Company
Discrete & Confidential in Unmarked Trucks
Covered by Most Insurance
FAST 24/7/365 Service
No Out of Pocket Costs in Most Cases
Trusted by Fire & Police Departments
Licensed by CA Dept. of Public Health
Residential • Commercial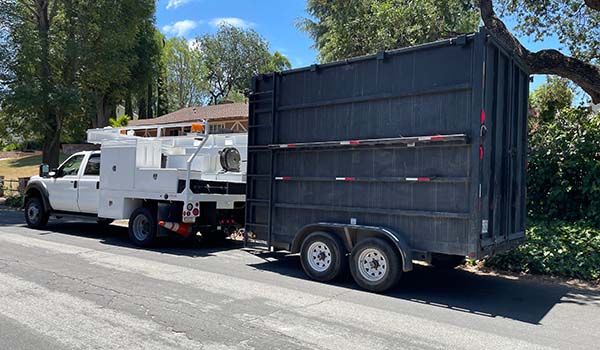 Bio SoCal is the company you can rely on
Bio SoCal is the company you can rely on to protect your current and future tenants as well as your staff and property. and their families as well as your financial investment. We provide quick and discrete cleanup and decontamination so you can refurbish the unit and continue to generate revenue. Our properly trained technicians have the experience needed for large and small jobs. Bio Socal strictly follows all California Department of Public Health and Cal OSHA mandates and carries a bloodborne pathogen certification. We are here to help in moments of despair and to step into those places to which most people should never be exposed.
Locally owned and operated, Bio SoCal has the required Trauma Scene Waste Management Practitioners License issued by the California Department of Public Health and follows the IICRC S540 Standard for Crime and Trauma Scene Cleanup to ensure the job is being done according to California law and industry standards. Bio SoCal is the only AAGLA referred company and is insured at the high levels required by property management companies.
Don't risk your investment, your health, or the physical and emotional health of others by hiring an untrained, unlicensed or inexperienced company. . Rely on us to Mitigate you legal liability and guide you through the difficult process.
Biohazard cleanup process for property owners
A tenant is typicalley discovered when a tenant fails to pay rent on time, flies are seen in a window, or odor is emanating from the unit and going into the common areas, or an adjoining unit. Once a property manager suspects a tenant my be deceased, they should then call the police to request a welfare check. When a deceased person is found by first responders, detectives will conduct an investigation before the coroner removes the body and, in most cases, places a coroner's seal on the door.
This coroner's seal is to protect the belongings of the person inside and prohibits entry to anyone until the deceased is positively identified and the legal next of kin can be confirmed and contacted. DO NOT ENTER the unit until the next of kin authorizes entry, and then the property manager can arrange for biohazard cleanup. If no next of kin can be located, the property manager can then ask for the coroner's authorization to have us enter and clean the unit. If there are health and safety concerns for other residents, please call us prior to contacting the coroner and we will walk you through the procedure to get a limited release.
When you call us to arrange for biohazard cleanup services, we'll ask you several questions:
Has the scene been released by the police investigators?
Is there a coroner's seal on the door?
Has the next of kin been located?
Is the scene inside an apartment unit, common area, a house, parking lot, exterior, etc.?
What caused the biohazards? (Suicide, unattended death, crime, trauma/accident, or medical emergency)
What type of weapon was is involved, if any? (gun, knife, rope, physical fight, overdose)
How long was the person deceased before they were found?
Is there an odor in the unit and are there any flies, dead or alive?
Was the deceased found on the floor, on furniture and in what room?
Who is the onsite contact when we arrive?
The answers to the questions above will help dispatch the proper crew and equipment to complete the work and restore the property.
On-site biohazard cleanup
We are very discrete. We arrive in a plain, white unmarked truck. We will seal off the contaminated areas to prevent further cross-contamination outside the unit or common areas. After an accessment of the hazards is completed, the technicians will donn properly personal protective equipment (PPE), and begin remediating the biohazards layer by layer through affected furniture and flooring, cleaning and decontaminating as needed depending on where the biohazard fluids have reached. Blood and body fluids find their way into areas you would not expect. For instance, a blood spill on carpet may have a much larger pool beneath on the floor or under the carpet across the subfloor, or old flooring under the current layer. If the scope of work is bigger than initially expected, we will check in with the onsite contact before proceeding. As we clean, we carefully document all the damage to justify work done and for insurance documentation if needed.
All hard surfaces are cleaned and decontaminated and only removed if fluids have penetrated beyond our ability to access and clean. Any porous materials such as unsealed wood, paper, or fabric that cannot be saved due to saturation, will be carefully removed and dispose of it as regulated biohazard waste. If there is any lingering odor, we will discuss next steps to remove the odor, which includes an industrial ozone treatment.
Once all areas are cleaned and decontaminated, we perform a detailed inspection of the entire unit to make sure all biohazards and contaminates are removed and the property is safe.
Arrange for expedited emergency response today
Be ready and call Bio SoCal today to set us up in your vendor management system so when it happens, the property manager will not have to scramble at 2AM trying to find to find a company you can trust to protect your tenants and your investment, get the paperwork taken care of today for even faster when our services are required. Call us today to set us up as a vendor in advance.
Call us Today
To arrange for services, ask questions, or have a need for a biohazard cleanup, give us a call today. When you call Bio SoCal, you always talk directly with our owner. Available 24-7 every day of the year, we are here whenever you need us and are happy to provide a free scope of work and estimate for each.
Biohazard Cleaning Company Techs
Bio SoCal's biohazard cleaning crew at work. We are here to make a difficult time easier.
Cleaning the Subfloor
Cleaning and disinfecting the biohazrds on the subfloor after an unattended death.
Bio SoCal's CEO/Owner
CEO/Owner, Alan Cohen, ensures every cleanup is thorough and complete
Biohazard Removal
Cutting up a mattress to properly dispose of biohazards after a death