Serving All of Orange
Bio SoCal's suicide/trauma scene cleanup services begins when law enforcement authorities have completed what they need to do and cleared the scene. Following professional assessment of the situation and classification of all biohazardous materials present at the scene, our licensed technicians will start cleaning the area and restore your home or business to a healthy condition.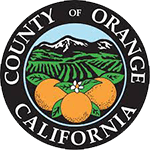 Bio SoCal is Contracted and Trusted by Orange County
Free Estimates
Call (714) 831-0088 or (949) 424-6299
Discreet and Compassionate Suicide/Trauma Cleanup in Orange County
For over ten years, Bio SoCal has been providing superior, suicide/trauma cleaning and sanitizing services to Orange County residents. Our customers also consider us their "go to" biohazardous cleaning and waste removal company because they know we understand how emotional devastating a suicide or other traumatic event can be. Although hundreds of southern California companies offer cleaning services to decontaminate biohazardous areas, Bio SoCal provides technicians trained to relate empathetically with clients who experience difficulty coping with the cleaning of a suicide/trauma scene.
Contact Us Today for Prompt Cleaning of A Suicide/Trauma
After you contact us for cleaning and sanitization of a death scene involving blood or body fluid loss, we will be at the specified location specified within two or three hours. We realize that removing reminders of a traumatic scene as quickly as possible can help relieve the stress of the event and perhaps restore a sense of normalcy to your life.
If biohazardous fluids (blood, urine, tissues) have infiltrated carpets, furniture or mattresses, we will dispose of them properly according to state and federal regulations. Nonporous items are decontaminated using professional-strength, disinfecting solutions to ensure the area is free of pathogenic microorganisms and safe to use.
About Our Orange County Suicide/Trauma Cleaning Services
We are licensed by the California Department of Health and serve all cities in the following southern California counties–Los Angeles, Ventura, Riverside, Orange, Santa Barbara, San Bernardino, San Diego, San Luis Obispo and Kern. Bio SoCal is also a FEMA Registered Biohazard Services Provider and has earned a Trauma Scene Waste Management Practitioners License
We can be reached 24 hours a day, seven day a week, including holidays. Call us when you need top-flight, suicide/trauma or biohazard cleaning services at (714) 831-0088 or (949) 424-6299.
24/7 Emergency Services
Orange, California