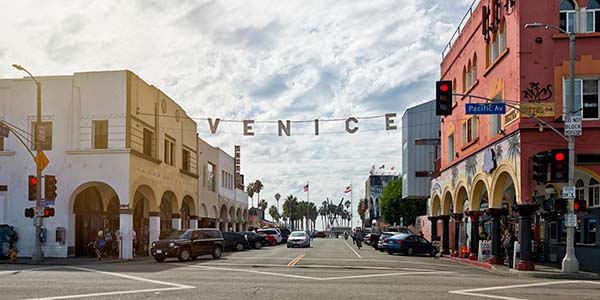 Venice Biohazard Cleanup
Bio SoCal is here for you to clean and disinfect your property from events such as suicide, unattended deaths, crime, and homeless camp cleanouts. With years of experience and a reputation for reliable biohazard cleanup, provide biohazard cleanup services in Venice for business and residential building owners.
Suicide Cleanup
Once law enforcement has accomplished what they need to do following a suicide, what happens after the body is removed? Whether someone commits suicide with a gun, knife, by hanging, overdosing on pills, or other means, the aftermath requires professional suicide cleanup of all biological materials left behind. Even the smallest trace of biological materials (blood, saliva, tissue, etc.) has the potential to cause infection in exposed individuals or cause physical damage to floors, walls and furniture which must be properly remediated by a licensed Biohazard cleanup company. With Bio SoCal, you don't have to worry anything is left behind. We'll clean every bit of body fluids and make sure the property is deeply cleaned and disinfected.
Professional Death Cleanup Services in Venice
When a person passes away without anyone else knowing and they aren't found for a period of time, the remnants of their decomposing body can significantly impact the other residents of a building or house, especially under the right weather conditions. Within just a few short days, the biological materials and heavy odor coming from a body will permeate clothes, carpet, and anything porous in nature. Once household items absorb the odor and body liquids, they cannot always be restored to their previous conditions and must be removed and properly disposed of.
Bio SoCal provides unattended death cleaning services in Venice Beach using trained, compassionate, and highly experienced biohazard technicians who have completed extensive education and training certification programs. In addition, our technicians wear OSHA specified personal protective equipment throughout the cleanup process. All state and federal disinfection and biohazard removal protocols are strictly adhered to so you can return to a clean and biologically safe home. Bio SoCal will remove any item exposed to biological materials and dispose of the items as necessary, keeping careful track for insurance purposes.
Crime Scene Cleanup
When violent crime occurs, Bio SoCal is here for you with trusted and compassionate crime scene cleanup in Venice. Whether there is spilled blood, body tissues, tear gas, investigative chemicals, or drug paraphernalia, we'll do what it takes to make sure all hazards have been removed and the property is thoroughly cleaned and disinfected. Whether the area is large or small, we are available around the clock to remediate the property. Simple give us a call and we can be there for you as soon as the police and investigators have released the scene back to the property owners. Don't attempt to clean these dangerous substances, putting yourself and others in harm's way. Our team at Bio SoCal will be there to take the cleanup off your shoulders so you can move forward.
Homeless Camp Cleanout
Up and down Venice Beach and around the Venice streets, homeless camps have become a recurring challenge. With garbage, urine, feces, and drug paraphernalia littering public spaces, cleanup needs to be undertaken and handled by biohazard cleanup professionals. Our team at Bio SoCal are experienced in homeless encampment cleanouts. After community agencies and first responders have assisted people to find new homes, we'll then come in to remove all the trash, safely dispose of all hazards, and clean and disinfect the property so everyone is safe from bloodborne pathogens, viruses, and bacteria.
To protect your family or Venice business, rely on us to make sure both seen and unseen biohazards are fully removed and your property restored.
Call Bio SoCal Today for Venice Biohazard Remediation Services
We address every suicide, unattended death, crime, and homeless camp cleanup as compassionately and efficiently as possible, making sure the clean-up process does nothing to further exacerbate the emotional trauma. Our goal is to help during a difficult time and to be there for the Venice community. Our trained biohazard technicians will thoroughly scrub, disinfect and preserve all affected areas and fully restore your property.
24/7 Biohazard Cleanup Services in Venice
If you need immediate help with cleaning up a suicide, unattended death, crime, or homeless camp cleanout after police investigations have been completed, contact Bio SoCal today and we will dispatch one of our biohazard teams to your location immediately.
Whether you need a free quote and consultation or if you have any questions, we are here 24/7 and are ready to help.