Serving All of Pasadena
All bodily fluids and tissues are classified by the EPA as biohazards potentially harboring infectious pathogens dangerous to human health. When a suicide by gun, hanging or blood loss occurs inside a building or exterior location in Pasadena, a large area surrounding the site of the suicide should be considered contaminated. Only the professional services of a biohazard/suicide clean-up company like Bio SoCal can perform the kind of deep biohazard remediation techniques essential for ensuring the area is completely free of biohazards and bloodborne pathogens.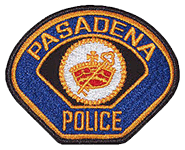 Bio SoCal is Contracted and Trusted by the Pasadena Police Department
Pasadena Residents Depend On Us for Discreet Suicide Cleanup and Decontamination
Unfortunately we have cleaned up many suicides and know what a difficult, emotional time it can be for family and friends of the deceased. Within 90 minutes of contacting us, our technicians will arrive in an unmarked, white vehicle, give their condolences and begin the cleanup process as quietly and quickly as possible. We always respect the wishes of those involved with the suicide and do everything we can to facilitate the clean-up process and preserve as much of the structure and personal property as possible,
Bio SoCal has industry-specific tools and chemicals necessary to properly remove biohazards according to federal and state compliance regulations. Our technicians wear appropriate protective gear during the cleanup and request you do not enter the area until we are finished. Once we are finished, you can be assured that the area is free of potentially infectious fluids and is professionally cleaned and decontaminated
Some helpful things to know before calling us to perform biohazard/suicide cleaning services in Pasadena include:
We typically do not need payment before we begin working on a suicide site. Nearly 95 percent of our biohazard remediation services are covered by insurance and in many cases your out of pocket is the policies deductible or nothing at all.
For most cases, we will arrive on scene within 90 minutes of a customer contacting us.
Biohazard cleanup of a suicide generally takes 1-3 hours.
All technicians and are extensively trained in biohazard cleaning techniques and are sensitive to the difficult situation.
We are licensed to legally dispose of all contaminated materials mandated by California and federal law.
Home Owners and Property Insurance Coverage
Most Suicide scenes that occur in home or on private property are covered by a person home owners or property insurance so the out of pocket in most cases is minimal. We will handle opening the claim on your behalf to help with managing a traumatic and unexpected event.
Bio SoCal is Southern California's most respected biohazard/suicide cleaning company, licensed by the California Department of Health to clean, disinfect and remove contaminated material resulting from a suicide. If you live in Pasadena and would like to talk directly to the owner of our company, don't hesitate to contact us today.
---
Pasadena Crime Scene Cleanup – In the News
Crime Scene Cleanup after Pasadena Burglary
On April 17th in Pasadena, a man's Pasadena home was broken into by a burglar when he and his two children were inside. Though the father warned the intruder he had a gun, the burglar continued coming in, so the homeowner defended both himself and his children by shooting the man in the upper torso. Bio SoCal and its team of crime scene cleaners were called to remediate the scene.