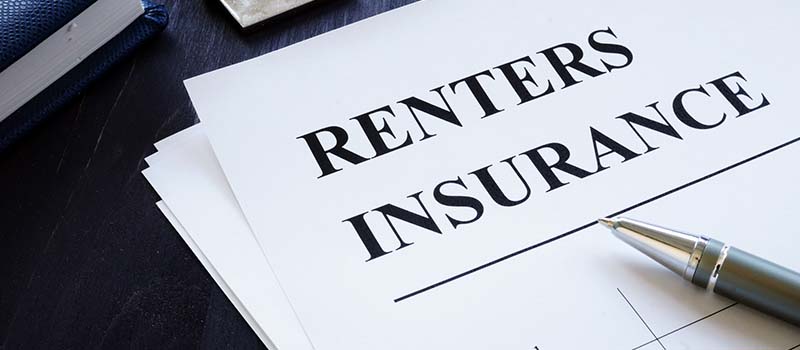 If a crime, accident, or death has occurred in the home or apartment you are renting, one of the many questions on your mind may be, "Does my renters insurance policy cover the cost of biohazard cleanup?" Between the structural damage and the cost to clean or replace your personal belongings, costs of repair can quickly escalate. However, if you don't have the right insurance coverage, you could be left with the cost of replacing all your personal belongings—an expense most people don't have the reserves to pay for.
The difference between homeowners and rental insurance
Homeowners insurance, such as your landlord might have, and rental insurance cover different things. A property owner who rents to other people will carry property insurance that covers damage to the building and all structural materials but does not cover the cost to replace their tenant's personal property in the case of natural disasters, theft, or biohazard damage. To make sure you can cover the cost of replacing items such as clothing, electronics, and furniture if a disaster or theft occurs, you need renters insurance.
What is renters insurance?
Renters insurance is typically purchased to cover the cost of replacing damaged contents and limit personal liability when renting a home or apartment and many landlords require it. Even if they don't, renters insurance can be invaluable. Though you will need to check the specific coverage of any policy you are considering, renters insurance policies typically cover three areas:
Personal Property: The cost to replace personal belongings such as clothes, books, furniture, and electronics, up to the policy limits (depending on your policy, you may also be covered for items stolen from your car).
Liability: Covers the cost up to the coverage limit to repair property you damage or a guest's medical bills if you are at fault for their injury.
Loss of Use Expenses: If the property you live in is damaged and deemed uninhabitable, renters insurance covers your additional costs above normal living expenses for a time including the costs of a hotel room and food.
Biohazard damage
If the home or apartment you're renting has been damaged by blood, body fluids, or other biohazards, your landlord's property insurance will usually cover the cost to replace building materials and repair the structure. Most people's rental insurance will cover the cost of replacing any unsalvageable personal belongings after the deductible is covered but does not cover the cost of repairing the building. Without renters insurance, you will be left to cover the cost of all your belongings on your own. Talk with your landlord or property management company to find out what is covered in case of biohazard damage as policies can vary.
Acquiring Renters Insurance Coverage
Renters insurance can usually be obtained for a very low cost but make sure to compare costs and specific coverage from company to company. Places you may want to check is your auto insurance company, credit unions you may belong to, or online websites to compare coverage. Many insurance companies will offer a discount if you carry more than one policy such as auto insurance and rental insurance bundled together.
Make sure you carry appropriate coverage and a deductible you can afford
Before purchasing a specific policy, make sure the coverage amounts are appropriate for your situation. How much would it cost to replace all your belongings? Go through your home and take an inventory of everything you have and how much it would cost to replace. Most people's belongings are far more valuable than they realize. Take special note of any expensive jewelry, electronics, or special collections. For instance, a book collection may cost thousands of dollars to replace. The average policy may have cost limits on these categories and you may need an additional policy rider. (An insurance agent will help you discern what is right for your situation.) When your inventory is complete, make sure you store your list electronically in a place you can easy access in the case of a disaster. If your belongings are damaged due to a covered event, be sure to take pictures of all your damaged belongings before repair work begins so you can later submit proof of your claim.
In addition to making sure you have the right coverage, make sure you also have a deductible you can afford. A deductible is the amount you are expected to pay before the insurance policy covers the rest of the damage (up to the policy limit). For example, your specific policy may have a $500 deductible and will cover $25,000 of personal property after your deductible is met. In the case of a fire, you would pay $500 toward replacing your items then your renters insurance would cover the rest of the cost up to $25,000. Whatever deductible you choose to have, make sure you can afford to pay that amount in case of an emergency. Your insurance will not kick in until the deductible is paid. If the damage is lower than the cost of the deductible, the damage will not be covered by your insurance policy.
In the event of a biohazard disaster
If you are renting property and need biohazard cleanup, call your landlord or property management company. Also be sure to carefully read the specific coverage of your insurance policy so you understand what is and what is not covered. Our staff here at Bio SoCal can work with both insurance companies and will carefully document all the damage and submit both claims on your behalf.
If you have any questions on homeowners insurance, be sure to check our page describing the insurance claim process. If you have any other questions we can help you with, give us a call and we'll be happy to talk with you.