Camarillo Biohazard Cleanup Company
Death • Suicide • Crime Scene • Infectious Diseases • Feces • Urine • Vomit • Hoarding
Local Company
Discrete & Confidential in Unmarked Trucks
Covered by Most Insurance
FAST 24/7/365 Service
No Out of Pocket Costs in Most Cases
Trusted by Fire & Police Departments
Licensed by CA Dept. of Public Health
Residential • Commercial • Vehicles
Boats & Marinas • Airplanes & Airports
Biohazard Cleanup in Camarillo
When you need biohazard cleanup in Camarillo, California, our team at Bio SoCal is here for you to take the burden off your shoulders and restore your property to safe conditions.
From the California Coast to the Santa Susana Mountains and across the Oxnard Plain, whether you have suffered from an accident, death, sewage backup, or crime, we have a fast solution tailored to your needs so you can rest easy knowing all hazards have been removed. As the leading biohazard cleanup company throughout Southern California and Ventura County, we provide 24/7 emergency services to fully remove a variety of biohazardous materials from your Camarillo home, business, or vehicle such as: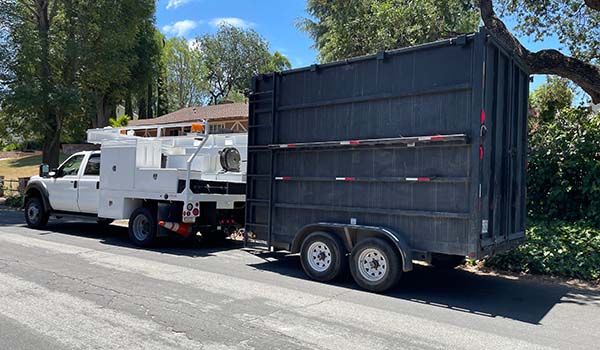 blood
bodily fluids
feces
urine
vomit
used hypodermic needles
death
hoarding
Biohazard cleanup services to meet your needs
No matter what problem you are dealing with on your Camarillo property, Bio SoCal has the experience to fully clean, disinfect, and sanitize all surfaces. From jobs large to small, we make sure to track down anywhere fluids have gone such as under floorboards or in those tiny, hard to reach crevices. With state-of-the-art cleaning technology and industrial-grade cleaners, we work hard to protect you, your family, employees, and pets. Our most commonly used services include:
unattended death cleanup
suicide cleanup
odor removal
feces and urine cleanup
crime scene cleanup
infectious disease cleanup
industrial accident cleanup
hoarding cleanup
blood cleanup
A biohazard cleanup process you can trust
Our compassionate team of biohazard cleanup experts know you're going through a difficult time. Thus, we are always looking for ways to go the extra mile to help make a hard time a little easier for you and your loved ones. From the beginning to the end of everything we do, we put you first, making sure your property is fully restored to safe conditions.
When you call, you'll talk directly with our owner, Alan, who will listen to your problem and ask a few questions to clarify the work needed. We'll then arrange a time at your convenience to send our crew out to your Camarillo location. Wearing plain uniforms and driving an unmarked vehicle, we work discreetly to keep away prying eyes and protect your privacy.
After donning personal protective equipment, we seal off the affected area to prevent cross-contamination. We then work from top to bottom, cleaning all surfaces, removing any unsalvageable materials, and tracking down anywhere biohazardous substances may have contaminated. Once we are sure all contaminates have been removed, we disinfect and sanitize the property and legally transport soiled materials as biohazardous waste. Lastly, we permanently remove any lingering odor, if needed.
Bio SoCal works with insurance
Much of the work we do is covered by insurance. Though you will need to check on the coverage of your specific policy, most property insurance covers professional biohazard cleanup after events such as accidents, deaths, and crimes.
Throughout our cleanup process, we carefully document any damage needing remediation, all items needing to be disposed of as biohazardous waste (and thus replacement covered by insurance), and all work completed. We then file the insurance claim on your behalf and are there to answer any of the adjuster's questions. With such an easy process, all you need to do is give us access to the property at a time convenient for you.
Leave biohazard cleanup to the professionals
Biohazard cleanup should always be left to professional biohazard cleanup technicians. Only trained professionals have the experience, equipment, and legal license and permits to clean biohazards and legally transport them to a medical waste facility.
Most people simply don't have the knowledge of how to protect themselves and others in these situations which can lead to serious physical health and legal ramifications in addition to the emotional trauma of witnessing such scenes. The property owner can also face heavy fines and legal liability for any damage done both now and in the future due to improper cleanup and disposal. Protect yourself and those you love by relying on our team of professionals at Bio SoCal and letting us take on any legal liability.
Call Bio SoCal for biohazard cleanup in Camarillo
Our team at Bio SoCal are ready to help whenever you need us. As the trusted and locally owned company throughout Southern California, we have the experience you need to clean your Camarillo property and get you on the road to recovery.
Biohazard Cleaning Company Techs
Bio SoCal's biohazard cleaning crew at work. We are here to make a difficult time easier.
Cleaning the Subfloor
Cleaning and disinfecting the biohazrds on the subfloor after an unattended death.
Bio SoCal's Owner
Owner, Alan Cohen, ensures every cleanup is thorough and complete
Biohazard Removal
Cutting up a mattress to properly dispose of biohazards after a death